Initial Process
I really am focusing a lot on my knitwear samples for this collection. Since my designer uses a lot of simple elements and shapes I have a few different jersey knits, some machine and some hand knit purely because the yarn was too light to use in our single bed machines. However I do like the imperfect look seen in the striped sample. I also wanted to incorporate some lace type knits seen in the samples on the left. The top is a Grapevine lace that I found here. I used a slightly thicker yarn, but the openness still fits with my spring/summer collection. The bottom is an English Mesh found here. It is such a unique yarn, it is hard to capture in my terrible dining room light.
Here are some of the woven fabrics I will possibly use. Some of the colors look a little off because of the incredibly orange lighting in my house. They do have a light cream color though. I think these will be great for a little more structured pieces.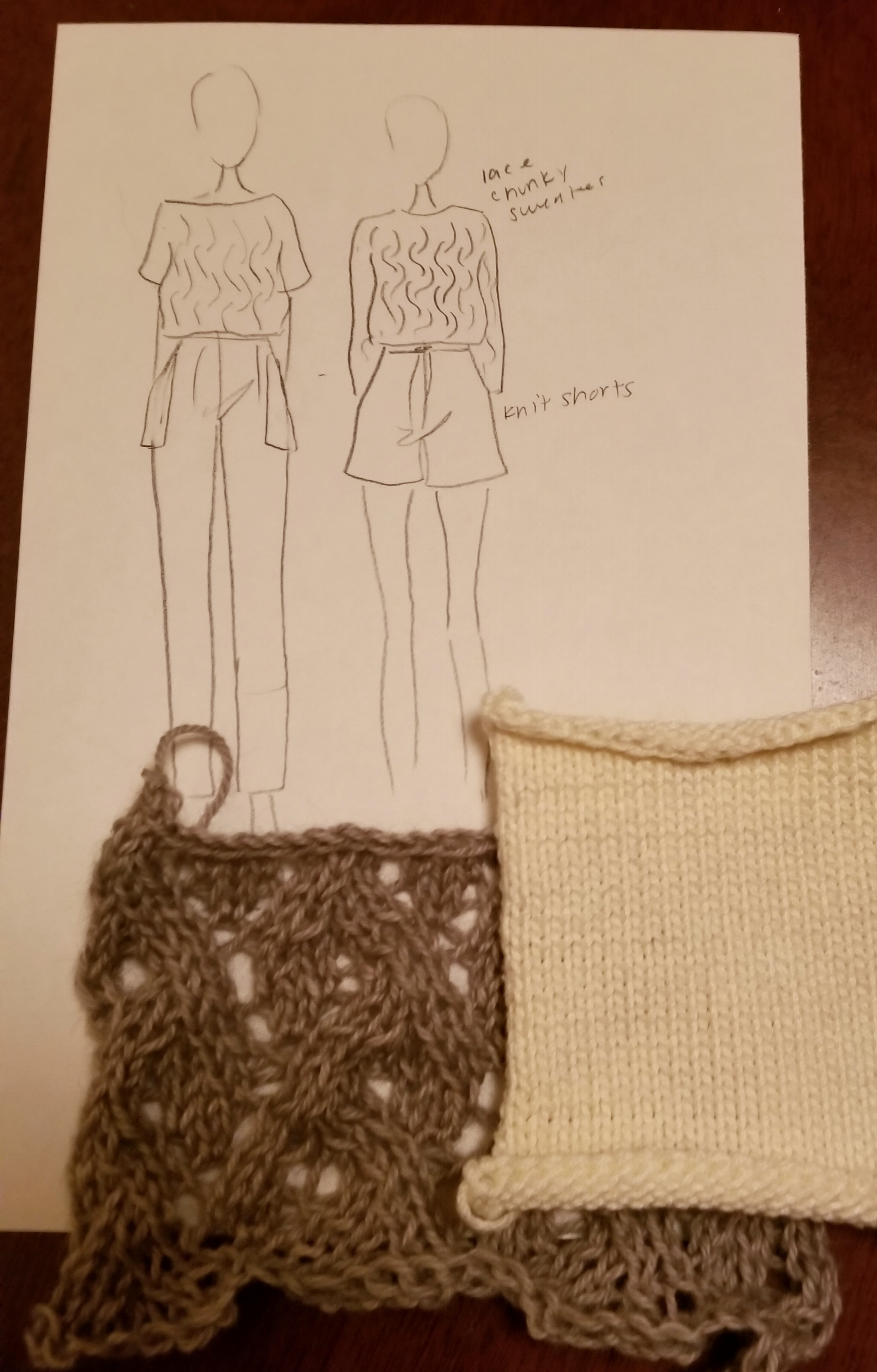 Here is a start to some designs. I definitely need to do more designing which will be happening over spring break. I tried to pair some fabric ideas with each sketch. I also started to explore some zero waste options seen in the last photos. I will need to explore further with this idea. I plan to make some quick muslins to see if the designs work as well.